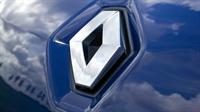 Renault Romania group, currently employing 18,500 people domestically, is seeking at least 1,500 college graduates and workers for Mioveni, Titu and Bucharest this year.
"This year, we are going to hire at least as many people as last year, when we employed as many as 1,500 people.
We're seeking people both for manufacturing, and for the technical area, thus equally high school and college graduates. We still have a lot of entry-level positions, as well as expert and experienced worker positions," said Irina Răduţă, in charge with recruitment and university relations with Renault group.
Read more on ZF.ro