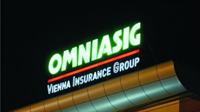 Omniasig, the third largest insurer on the market, controlled by Austria's Vienna Insurance, last year derived gross income worth 21.8m lei (5.2m euros), down 58% from 2009, according to preliminary figures. The result is in line with IFRS.
The profit decline comes as the gross premiums underwritten by the company shrank by 17% to 916m lei last year (218m euros), amid the falling revenues from car policy sales.
Omniasig operates only on the general insurance market, which contracted by 7.5% in 2010.
Read more on ZF.ro