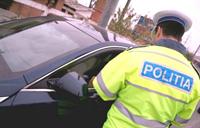 Traffic control in road transport, currently the responsibility of the Romanian Road Authority, Romanian Car Registry and National Roads and Highways Company (CNADNR), will be taken over by a new structure, starting in December.
These duties will be taken over on December 4 by the State Inspectorate for Road Transport Control (ISCTR), whose activity was legalized through a decision approved Wednesday by the Government.
The Inspectorate will not, however, take on CNADNR's control duties in border crossing points.
Read more on Mediafax.ro