Netherlands To Grant Work Permits To Romanians, Bulgarians Only In Exceptional Cases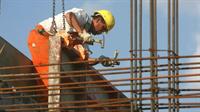 Romanian and Bulgarian citizens, as well as immigrants from outside the European Union, will be granted work permits in the Netherlands only in "exceptional cases", according to a new measure adopted by the Dutch Parliament, Novinite.com reported Friday.
The measure, which was put forward by Labor Minister Henk Kamp, was adopted by the Dutch Parliament despite warnings from the European Union that it might violate free movement rights.
EU Commissioner for Employment, Social Affairs and Inclusion Laszlo Andor said that, restricting the free movement of Romanians and Bulgarians impacts the European labor market.
Read more on Mediafax.ro