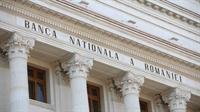 The Finance Ministry controlled by PD-L (Democratic Liberal Party) has brought CEC into the undesirable situation of the NBR rejecting two managers nominated by the shareholder.
The National Bank rejected the nominations of the Finance Ministry, which represents the state as shareholder of CEC Bank, to appoint Andrei Stamatian, son of the Cluj prefect, as vice-president with financial responsibilities, and of Răzvan-Andrei Micu, advisor to finance minister Gheorghe Ialomiţianu, as retail vice-president, say banking sources.
The Finance Ministry will now have to reformulate its nominations: Stamatian, 34, will be nominated as vice-president of the state-held bank, but this time in charge of retail, while Micu will be nominated as non-executive member of the Board of Directors.
Read more on ZF.ro