Melania Hăncilă: 'The relaxation of the monetary policy would have beneficial effects on the real economy'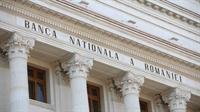 Analysts don't think that the National Bank of Romania will change the monetary policy rate, in today's meeting of the Board of Directors. Still, should there be any changes in the monetary policy, this would limit inflationary pressures, considers John Lipsky, the interim director of the IMF.
He claims that a quicker change of the monetary policy could be necessary to ensure that inflationary pressures and second round effects remain isolated.
Melania Hăncilă, chief-economist at Volksbank, said that she stands by her estimate that the NBR will keep the policy rate as well as the minimum required reserves unchanged in this session.
Read more on Bursa.ro