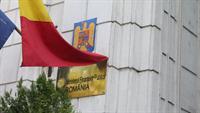 The Finance Ministry (MFP) is holding an auction today to sell 2-year government bonds worth 650 million lei (about 142.8 million euros).
This is the last auction of government bonds this July of a borrowing plan for 2.25 billion lei in four issues of treasury certificates and government bonds.
MFP borrowed nearly 36 billion lei from the local market in the first half, plus 2.25 billion lei from the US market.
In the last period, borrowing became more expensive for MFP, as the 4-year interest rates surged from 6.28 percent to 6.41 percent.
Read more on Financiarul.ro