Kelemen Hunor: the coalition will talk probably next week about decreasing social contributions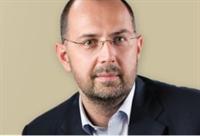 The decrease in social contributions will be most probably discussed next week in the governing coalitions, Hungarian Democratic President Kelemen Hunor declared on Monday for news agency Agerpres. He said that both UDMR and other governing parties endorse a decrease of social contributions if the measure will be sustainable.
We plan to decrease social contributions by 2.5-3% and probably we will talk about it next week, Hunor said.
Read more on Hotnews.ro