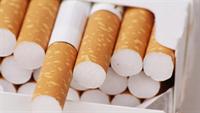 Cigarette sales in Romania increased 15-20% in the first half of this year, compared to the first half of last year, as tax evasion has decreased, said Gilda Lazar, corporate affairs manager with Japan Tobacco International Romania.
"When contraband reached 36% in 2009, legal cigarette sales went down accordingly but have picked up again," said Lazar.
Sorin Blejnar, head of tax authority ANAF, said Wednesday Cigarette smuggling to Romania has dropped to 12% in May 2011, from 36.2% in 2009, following the efforts of the Customs authority, Prosecutor's office, National Anticorruption Department, cigarette producers and the media.
Read more on Mediafax.ro