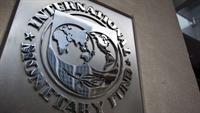 The International Monetary Fund (IMF) leaders on Friday, September 28, will discuss the sixth assessment of the agreement with Romania, signed following the mission carried out in Bucharest, in the period July 31 – August 14.
At the end of the mission, on August 14, IMF delegation head Erik de Vrijer showed that the approval of the assessment of the precautionary agreement by the financial institution board was conditioned by four previous actions, aimed at the arrear reduction, the increase of natural gas prices, the launching of the public auction for 15 percent of Transgaz shares and the privatization of Oltchim.
Concerning the arrear reduction, at the beginning of this month the Government has passed the first reading of a draft emergency ordinance according to which the authorizing officers registering arrears must reduce each month their stock by 5 percent, namely 3 percent, compared with the previous month.
Read more on Financiarul.ro