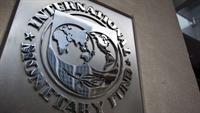 The International Monetary Fund Thursday completed the second review of Romania's economic performance under a EUR3.5 billion precautionary loan agreement, enabling the disbursement of a new EUR480 million tranche.
"The vote was unanimous," Romania's representative to the IMF, Mihai Tanasescu told Mediafax.
In March, Romania and the IMF signed a two-year precautionary loan agreement, successor to a EUR20 billion bailout package received during 2009-2011. The new deal also includes EUR1.4 billion financing from the European Union and a EUR400 loan from the World Bank.
Read more on Mediafax.ro