German MEP: Romania, Bulgaria and Greece need to leave EU fund management in the hands of foreign experts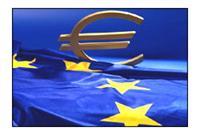 Romanian, Bulgarian and Greek leaders should allow foreign experts to manage EU funds, German MEP Jorgo Chatzimarkakis declared for Euractiv. All these countries are very proud saying that this measure would affect their sovereignty, Chatzimarkakis said.
He said that the three countries, especially Bulgaria and Romania are not capable to absorbing efficiently the EU funds. Chatzimarkakis mentioned that Hahn, EC Commissioner for regional policies has hundreds of millions of euro for technical assistance: which means he can send people, experts from EU member states, EC for a certain period of time in the countries to help them manage and implement programs.
Read more on Hotnews.ro