First Home 4 start delayed: Govt. has yet to publish framework agreement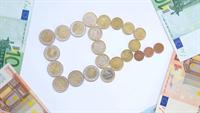 The "First Home" scheme is officially frozen, as banks have exhausted the 200m-euro sum earmarked at the start of the year and the fourth stage cannot start since the protocol of co-operation with the SME Loan Guarantee Fund, the institution managing state guarantees, has not been published in the Official Gazette.
Moreover, bankers also need to get the NBR's approval for the modification of internal lending norms, since requiring a down payment of just 5%, as the Government asks, in parallel with assuming 50% of the loan-related risk, breaches common stipulations.
In early April, Premier Emil Boc announced the fourth edition would start right after Easter, but there is no clear perspective, yet, about the moment banks can start selling state-guaranteed mortgages again.
Read more on ZF.ro