Expensive fuel has not left petrol stations short on clients: Volumes down just 5%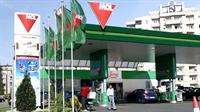 Petrol and diesel oil prices were raised by over 20% in the first two months of this year compared with the similar period of 2010, but oil companies say volumes were down by up to 5%, although pump prices were hiked on six occasions, mainly because of the oil price highs.
The average petrol price between January and February 2011 was 22% higher than in the first two months of 2010, while one litre of diesel oil was 28% more expensive in the same period. "We estimate a slight decline in the volume of fuel sales in January-February 2011 against the similar period of last year, of up to 5%," say representatives of MOL Romania, the local subsidiary of Hungarian oil group MOL. The company has an 11% market share with a 126 petrol-station chain.
Read more on ZF.ro