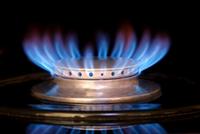 Russian gas supplies to Romania this Monday were 9.2 percent below normal (and so where Sunday's shipments) although initially Gazprom had announced a 10.6 percent cut for the day, representatives of the Energy Department told.
On Friday, Russian gas supplies had been 13.6 percent down from normal, although Gazprom had announced it would tighten them by a far higher 30.7 percent.
"The cut initially announced by the Gazprom dispatch center in Sofia was 30.7 percent but then they backtracked and said the drop would be just 13.6 percent compared to what Transgaz was planning based on the requests of beneficiaries in Romania. Specifically, current imports from Gazprom stand below 0.14 million cubic meters per day and for an easy comparison, they are somewhat equal to the total current consumption of a city the size of Botosani or Satu Mare, or the current use of the Timisoara Heat and Power Plant," the Energy Department officials said.
Read more on Financiarul.ro