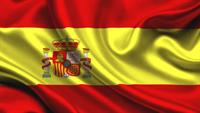 Spain will not be allowed to decide unilaterally when to lift restrictions for Romanians main workers on its labor market and the European Commission may ask for the restrictions imposed on July 22 to be lifted anytime, official sources told Mediafax Wednesday.
Spanish authorities had planned to keep restrictions for Romanians until the end of 2012.
The sources said the European Commission will require Spain to send it quarterly reports regarding its labor market and the country is to submit its first such report by the end of this year.
Read more on Mediafax.ro