Dialysis without a machine a Romanian invention awarded at Geneva would cut treatment costs by 10 times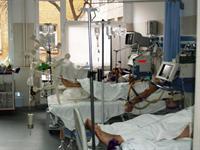 An invention of Romanian doctors at Sf. Ioan Hospital in Bucharest, awarded with a golden medal at the International Exhibition of inventions at Geneva through which the man's own body is used for dialysis is still seeking sponsors even though it could cut treatment prices by ten times.
A year ago, professor dr. Alexandru Ciocalteu together with other two young collaborators, doctors Cristina David and Alexandru Checherita invented a new way for dialysis, through the man's own body. Maybe the invention bothers a world business of over 65 billion euro because it cuts costs by 10 times, Ciocalteu said.
Read more on Hotnews.ro