Cosmescu, BRD: The network should bring clients, risk experts should find solutions for lending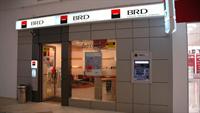 "Bring clients" is the main target set for the BRD network this spring, says Roxana Cosmescu, recently appointed as an executive manager with the commercial pole of the network of BRD, the second largest domestic bank.
As loan demand is still frail, and companies' businesses are recovering at a slower pace than expected, bankers are now fighting to boost the number of clients, hoping to get additional revenue from handling operations for them.
"Our target is both to maintain our current portfolio and business, as well as attract further clients," said Cosmescu in an interview with ZF.
Read more on ZF.ro