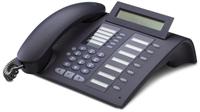 The call centres" procedure of taping the calls without the clients" agreement is illegal, Ombudsman Professor Dr. Gheorghe Iancu told a news conference in Targu Mures (north-west of the capital).
"It"s an illegal procedure. Law no. 677 from 2001, Article 5 says processing the personal data or one"s own image in such a situation is done only with the express unequivocal assent of the citizen, with some exceptions. If they want it to be an exception from the relevant assent, the law should be modified, there should be another text – relating the police, the call centres etc.
The question is poorly, inadequately worded – it says we inform you that, if you accept the call, your voice and the call will be taped". It should say if you want it to be taped or not"," Iancu said.
Read more on Financiarul.ro