City Mall has a new manager. In six months it might also have a new owner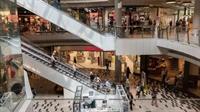 City Mall shopping centre, the first Bucharest mall that went bankrupt, has a new manager who took the reins last week, the fourth in five years, after the legal liquidator, Casa de Insolvenţă Transilvania (Transylvania Insolvency Firm-CITR) teamed up with Coldwell Banker real estate consultancy to rent and manage the project.
Coldwell Banker appointed Alin Dumitraşcu, a former operations coordinator with Plaza Romania shopping centre of Bucharest, at the helm of the mall, while Mihai Agaficioaia, who had run City Mall over the past two years and a half, left the company "voluntarily".
Read more on ZF.ro