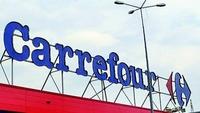 Carrefour French retailer, with 1.13bn-euro turnover in 2010, has appointed a domestic entrepreneur, Vlad Ardeleanu, as head of procurement.
Ardelean in 2008 tried to set up a credit brokerage, Ipoteci Direct, which did not survive on the market, though.
This is a promotion for Ardeleanu, who had first taken over with Carrefour the position of managing director of the real estate unit, Carrefour Property.
Read more on ZF.ro