CNP: Romania should join Exchange Rate Mechanism II to switch over to the euro in 2017-2020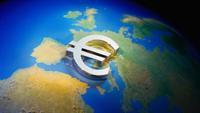 Romania should join the Exchange Rate Mechanism II in order to be able to switch over to the European single currency some time in 2017-2020, according to findings in a study called 'The balance exchange rate and its factors – Case study Romania,' released on Thursday by the National Economic Projections Board (CNP).
'Romania will be able to halve the pace of growth in the current-account deficit in 2018-2020. In terms of purchasing power parity, services are only one third in line with the prices in the Eurozone, while in 2020 they are projected to reach 50 percent,' reads the study coordinated by Chairman of the Bucharest Stock Exchange (BVB) Lucian Anghel.
He argued that although Romania benefited from flexible exchange rates to cushion the impact of shocks such as the one related to global recession, the factors that relate to non-price competitiveness in the medium and long term will determine export performance.
Read more on Financiarul.ro