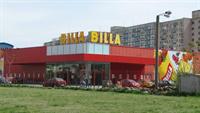 Billa supermarket network, part of Germany's Rewe, shut down its store in Suceava before Christmas, which had operated since November 2008 on a plot of land rented for 25 years from Suceava businessman Ioan Iftodi.
"The closedown of Suceava store was strictly a business decision for an area with a weaker economic performance than forecast. The employees of Suceava subsidiary received the severance pays required by the law and also counselling for finding a new job. It is the first Billa store closed in Romania, for business reasons as I said.
Like in Romania and the other countries, Billa is a stable and strong company," maintains Filip Cristescu, COO with Billa Romania. He did not specify the financial figures of Suceava store.
Read more on ZF.ro