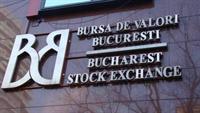 Bourse companies' shareholders this week are discussing the disbursement of dividends from last year's profits, with over 2.4bn lei (580m euros) being at stake.
The total value of dividends awarded this year by listed companies is likely to top 2.6bn lei (630m euros), which would be a new record high for the Bucharest Stock Exchange.
The previous record was set in 2008, when companies disbursed dividends worth around 2.4bn lei from profits generated in 2007.
Read more on ZF.ro