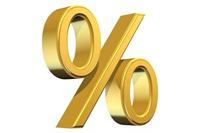 Bankers are unanimously betting lending to the private sector will resume growth in 2011, after two years of declines, though do it slowly, most probably at a one-digit pace. Only small players are hoping for two-digit rates.
Expectations lending will pick up this year come as a timid economic recovery is forecast, with a projected increase of around 1%. Under the circumstances, even the most upbeat plans are still far from the three-digit paces registered during boom years.
Sergiu Oprescu, chief executive of Alpha Bank, ranking third domestically in terms of assets, speaks about "moderate" growth, linked to the fragile economic rebound.
Read more on ZF.ro