All Banca Transilvania's operations, shifted to Oracle system, in the wake of 15m-euro investment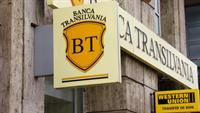 Banca Transilvania, the fourth largest bank on the domestic market in terms of assets, is set to invest 15m euros in an Oracle technology, due to support the bank's entire activity, from retail to Internet banking. This is one of the biggest investments operated by a bank in an IT system.
According to Leontin Toderici, COO with Banca Transilvania, the investment will be amortised in three years. He added the application could support an operations increase by tens of percentage points per year in profitability conditions.
Read more on ZF.ro