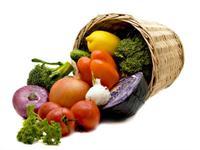 Vegetables grown in Romania are safe for consumers, said Agriculture Minister Valeriu Tabara Monday, addressing the situation triggered by the E.coli epidemic in Europe, which has killed 22 people.
The minister advised people to wash vegetables before consuming them.
Radu Roatis Chetan, president of the Sanitary Veterinary and Food Safety Authority, said no contaminated produce was reported in Romania.
Read more on Mediafax.ro