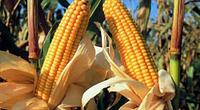 Romania in 2012 ranked top in the European Union by the maize-grown area, but it trailed third by the maize production, after France and Italy, because of the lower yield, shows the statistic research on the Agricultural Production in Main Crops in 2012 made by the National Institute for Statistics.
As regards the sunflower – one of the Romanian traditional crops – Romania ranked top in the EU by the cultivated area last year. The sunflower production placed Romania second after France, as a result of the yield by 18.1 percent lower than the EU average.
Romanian ranked third in 2012 by the potato-cultivated area after Poland and Germany and came seventh by production (after Germany, Poland, France, the Netherlands, the United Kingdom and Belgium) also due to the poorer yield at only 36.3 percent of the EU average yield, the research reveals.
Read more on Financiarul.ro