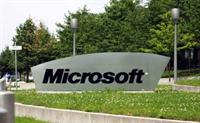 The number of Romanians working for Microsoft's subsidiaries in the US, Ireland and Denmark is double the number of employees of the world's biggest software company in Romania.
The trend will continue, considering that Microsoft currently has four ads for software developer jobs at the Dublin centre on job recruitment websites.
"In all, there are around 620-630 Romanians working in Microsoft centres in these countries," Cosmin Bordea, Country HR Lead of Microsoft Romania, which last year had 300 employees on the Romanian market, told ZF.
Read more on ZF.ro