Families with children getting below 8 behavioural mark in school to lose benefit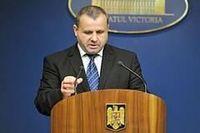 The family support benefit will be dropped by year-end for those families whose children get below 8 behavioural mark in school (on a scale from one to 10), according to a Government resolution adopted on Wednesday on an initiative of the minister of labour, social protection and family issues.
'The essence of a society is clearly related to education. We need pupils who take part in the education act if we want to have responsible citizens', Minister Ioan Nelu Botis said after the Executive's meeting. 'We have adopted utterly correct measures, so as to stimulate the families' interest in sending their children to school', he added.
Read more on Financiarul.ro