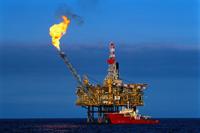 Romania will attain energy independence in the next 5 to 10 years, Prime Minister Victor Ponta declared in the Black Sea port of Constanta (221 km south-east of Bucharest).
"We hope to be able to inaugurate this year the gas connection with the Republic of Moldova, so that we be able to also export, and in about 5 to 10 years (…) Romania will acquire energy independence. Romania is privileged in comparison to other countries, it appears that in June we will get the good news that the Nabucco project was signed," said Ponta.
He mentioned that it is important that the Black Sea area becomes, following mainly investments by OMV Petrom, but also by other companies of global scale, the energy reservoir Romania badly needs. He also underscored that for the port of Constanta, the resources extracted from the Black Sea and "brought to shore' mean investments, jobs and development.
Read more on Financiarul.ro