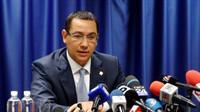 Social Democrat Party (PSD) chairman, Prime Minister Victor Ponta, has stated, on Tuesday, at the PSD National Council in Craiova, that PSD will win the presidential elections in November 2014.
"I have already launched my candidacy in Novaci, in Bengesti (e.n. — flood-affected areas), together with people who truly represent Romania, together with brave people, but also people in despair", said Ponta.
Ponta emphasized that he will run for the presidency with a national project as Romania needs after ten years of divisions.
"I am ready for five years, for ten years in which we are to make Romania as it has not been in a long time; for that I ask for your support", said Prime Minister Victor Ponta.
Read more on Financiarul.ro