Company belonging to mother and sister of PM Victor Ponta targeted by DNA searches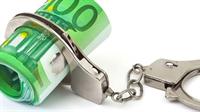 The searches conducted by the National Anti-corruption Directorate (DNA) on Tuesday target company Exfin SRL, belonging to Prime Minister Victor Ponta's mother and sister, sources from the judiciary told.
The same sources claim that the PM's brother-in-law could also be targeted, following most probably the prosecutors to bring him soon to the DNA's Ploiesti branch for hearings.
The quoted sources mention that the case involves a European construction project, and the crimes committed refer to defrauding 54 percent of the issued funds, money misappropriated for own interests, and to tax evasion practices.
According to the source, the value of the damages reaches 7,800,000 lei, with the tax evasion damages reaching 2,500,000 lei. The case regards sewer networks, the sources add.
Read more on Financiarul.ro