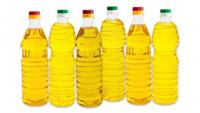 The price of vegetable oil in Romania might increase by about 30% in April or March, due to a lack of raw materials on the local market, Foodstuff Industry Union Federation president Dragos Frumosu told MEDIAFAX.
"The price of oil might rise by some 30% in March or April, to 7 lei (EUR1=RON4.2675) per liter, from RON5-5.5 per liter," said Frumosu.
He said vegetable oil producers, who have exhausted sunflower and soy stocks, will have to import oleaginous products at high prices. Frumosu stressed that Romanian farmers sold their raw material stocks last year.
Read more on Mediafax.ro