The insolvency of Hidroelectrica and the legislative amendments raise uncertainties for investors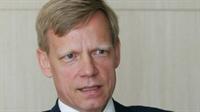 The insolvency of "Hidroelectrica" and the amendments pertaining to the labor legislation and the fiscal system present uncertainties for investors, considers Steven van Groningen, the CEO of Raiffeisen Bank Romania.
"The changes in legislation, the changes of the fiscal system, what is happening now with Hidroelectrica contributes to higher uncertainties for investors", he said. "Banks have their part, but we can't force somebody to invest, we can't force someone to consume. What is important is that we understand what we need to improve the business environment in Romania to become more competitive".
Read more on Bursa.ro