Romanians to pointlessly shell out 13 bln euros for renewable energy in the next 15 years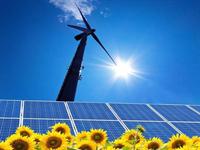 If the current green certificates scheme is maintained, the Romanians will pointlessly shell out 13 billion euros to renewable energy producers in the next 15 years, given that Romania has already attained the green energy production targets undertaken for 2020, said Marian Nastase, chairman of the Alro Slatina Board of Directors in an interview.
He explained that under these circumstances, the subsidy scheme needs to be resized as soon as possible.
According to Nastase, out of the total support scheme estimated at a maximum of 19 billion euros in 15 years, Romania has already attained the investment amount in renewables it has committed to and for which consumers must pay 6 million euros in subsidies through the green certificates included in the bill. So there is no need for the citizens to also pay the difference of 13 billion euros the producers of renewable energy will keep on receiving, the Alro official said.
Read more on Financiarul.ro