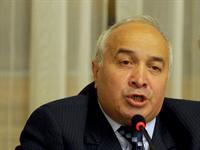 Democrat liberal Adrian Radulescu has resigned from the position of state secretary with the Ministry of Agriculture after he was elected MP early September.
Prime Minister Emil Boc has signed Radulescu's dismissal from the state secretary job.
Radulescu was elected to represent a constituency in Neamt county, following the death of social democrat MP Victor Surdu.
Under the Constitution, Radulescu could not act both as MP and as state secretary and was forced to resign one of these public offices.
Read more on Mediafax.ro