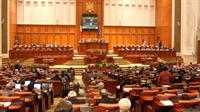 The Romanian Chamber of Deputies on Monday adopted the articles of a bill whereby mayors will be elected in a single round of elections, unless none of the candidates receives the majority of votes.
The final vote on the bill will be held Tuesday.
The Senate rejected the bill last month and the Lower House has the final say on the matter.
Read more on Mediafax.ro