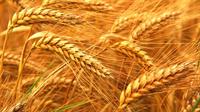 The Romanian Government on Tuesday approved a draft emergency ordinance whereby the country will apply reverse taxation on cereal and plants with industrial use for about two years staring June 1, 2011, after it received approval from the European Union.
Prime Minister Emil Boc said the measure represents one of the most efficient ways to counter tax evasion.
According to the Finance minister, budget revenues from the tax will amount to 240 million lei (about EUR58 million) in 2011 and RON410 million in 2012.
Read more on Mediafax.ro