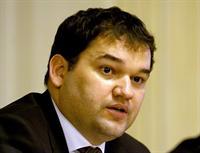 Romanian Health Minister Attila Cseke said Thursday he will soon put forward a draft act to grant spa resort status to ten localities which have therapeutic springs.
According to the health minister, Romania has the highest medical tourism potential in Europe and must take advantage of it by further developing resorts that provide therapeutic baths.
He pointed out that a European directive on patients' right to cross-border healthcare will take effect in October 2013 and will be a great opportunity for Romania.
Read more on Mediafax.ro