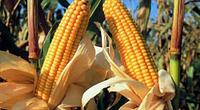 Romania came first in the European Union in 2011 by the surface cultivated with maize, and second by maize production after France, because of lower crop yields, according to preliminary data published on Friday by the National Statistics Institute (INS).
According to the statistical report, Romania's maize crop yield of 4,464 kg per hectare was the lowest in all member states, with only Poland and Hungary placing next to Romania with 5,746 kg per hectare and 5,897 kg per hectare, respectively.
As far as wheat crops are concerned, Romania last year ranked fifth among member states, by both the cultivated surface and production, landing ninth by the crop yield. Romania harvested 7.102 million tonnes of wheat from 1.927 million hectares.
Read more on Financiarul.ro