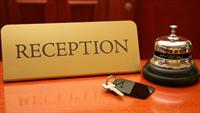 Tourist arrivals in Romania rose 5.1% in April from the year-earlier month, while tourist accommodations were up 2.2% on the year, the statistics institute INS said Friday.
Residents accounted for 74.8% of total arrivals at accommodation establishments in April, while foreigners made up for the reminder 25.2%.
The large majority of foreign visitors (94.3%) came from Europe, the data showed.
Read more on Mediafax.ro