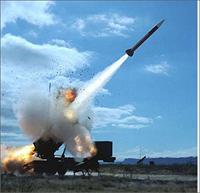 Romanian Foreign Minister Teodor Baconschi and U.S. Secretary of State Hillary Clinton on Tuesday signed the Agreement on the Deployment of the Ballistic Missile Defense System in Romania.
The agreement was signed shortly after the meeting between U.S. President Barack Obama, Vicepresident Joe Biden and Romanian President Traian Basescu.
The signing comes one and a half years after Romania's participation in the defense system was announced, on February 4, 2010.
Read more on Mediafax.ro