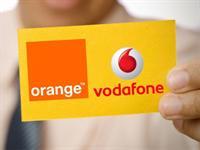 Orange and Vodafone, the biggest mobile phone operators on the Romanian market, were fined 63 million euros by the Competition Council for abuse of dominant position, this being the biggest fine ever levied by the institution.
Representatives of the two operators announced they would challenge the decision of the Competition Council, which they deem unfounded, in a court of law.
"Orange was fined 34.8 million euros and Vodafone 28.3 million euros, amounting to just over 3% of the operators' 2010 turnover," said Bogdan Chiriţoiu, chairman of the Competition Council.
Read more on ZF.ro