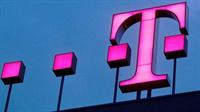 Communications minister Marius Bostan hints that it will take some time until the privatization of the stake that the state holds in Telekom România (former Romtelecom), because the authorities have not yet selected the appropriate method - sale or IPO. Furthermore, the minister says that he first of all wants to increase the value of the company, because it has a "fantastic" potential, and the company is not currently looking "the way it should".
When asked what the status of the privatization of the 45.99% stake that the state holds in the former Romtelecom, Mr. Bostan said: "Consultants are working, we are in the midst of a process. There isn't much I can tell you. There are advanced technical discussions taking place between our consultants and the OTE consultants.
We are waiting to pick the best solution. The goal is to sell, but we cannot sell at just any price and we have not selected the privatization solution."
Read more on Bursa.ro