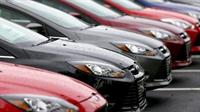 Premium cars, with prices that start from over 20,000 euros, went up twice as fast as the market, despite volumes being half what they were in the same period of 2008.
The premium market recorded an over 30% increase in the first two months of this year, according to statistics of players on the car market, to nearly 700 units.
Cars in the upper price segment therefore approached the growth rates of commercial utility vehicles, which, in the same period, climbed by around 50%, to 2,000 units.
Read more on ZF.ro