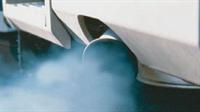 Minister of the Environment Rovana Plumb will present the government convened in a sitting this Friday the project of the green stamp tax that will replace the first registration tax charged on vehicles.
"It is no longer called 'first registration tax', but green stamp tax. (…) In the first place, we must take into account the emissions and engine capacity, of course, a 5,000 [cc] car consumes more than a 1,500 cc one. I know this from my extra-government experience. In the second place, new, environmentally friendly cars mean a lower tax, while older, more polluting cars mean a higher tax, excuse me – pricier green stamp, I still need to get accustomed to the new name, which sounds better and is also more accurate," said Premier Victor Ponta at the beginning of the government sitting.
No green stamp tax shall be charged on electric and hybrid cars.
Read more on Financiarul.ro