Tax for cars registered before 2007 postponed because owners did not understand it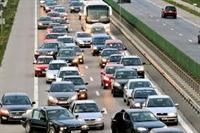 The payment of the car tax for the motorcars registered before January 2007 was postponed by one year in order to enable car owners to sell their cars, but also because they did not understand enough the way to apply it, according to the information supplied by the Ministry of the Environment and Forestry (MMP).
"It is indeed a political decision too, but the central point of the decision is that, although the new tax was made known as far back as last year, old car owners did not understand the system enough. In this case they did not have enough time to sell their motorcars. Another argument was the fact that very many people want to sell their old cars, but the tax that the buyer must pay exceeds the value of the motorcar. Indeed there are also many aberrant situations," said MMP.
Read more on Financiarul.ro