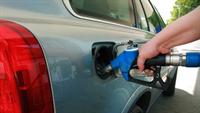 The Romanian government on Wednesday announced it has extended by three years the exploration permits held by OMV Petrom on nine land blocks and one marine block, with a cumulated surface of 23,000 square kilometers.
"In addition, renegotiations reduced the overall exploration area by 30%," said government spokesperson Ioana Muntean.
Two months ago, the government extended by five years the exploration permit held by OMV Petrom on the Neptun block in the Black Sea.
Read more on Mediafax.ro