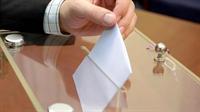 The campaign for election of mayors, presidents of county councils, local and county councils is kicking off on Friday and is going to end on June 9, at 7:00 hrs, local time.
During this period, the candidates enrolled into the electoral race for a seat in the local administration will try to convince voters to give them their vote.
In the election campaign, the candidates, political parties, political alliances, electoral alliances and citizens have the right to express their opinion freely and without discrimination, in meetings, assemblies, using television, radio, press and other mass-media.
Read more on Financiarul.ro